Saturday was Bird's 30th birthday, so a bunch of people rallied down to the beach for a semi-suprise party. We headed over to Belmar, NJ because it's close and easy, and I'd never been there before. We got there in the afternoon to find a really nice beach town – bajillion dollar homes, lots of grass which is unusual at the beach, and also lots of people because it was Saturday in July. We hooked up mid-afternoon and surfed for a few hours in the crowded mess of an ocean, but it was a good time. We didn't think much more of this place than it looked really nice and it was really crowded.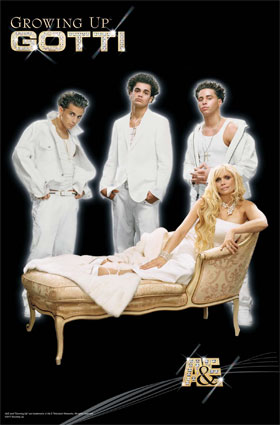 It turned out, unsurprisingly, that the night before Bird got himself thrown out and banned from the bar we were all to meet at (and most people were going to be surprising him when they came down.) Little did we know what impact this would have… The plan was changed to head over to a bar called D'Jais (the witty lame name should have been a hint enough for what we were getting into.) As we walked up to the door and showed the meathead bouncers our ID's, we could hear the really loud distorted techno coming out each time the doors opened. We walk in, get raped on a $12 cover charge, and it this point it becomes very difficult to put into words what was going through my mind. I felt like I had walked onto another planet – this was straight up fucking Dusk Til Dawn, except that rather than this place being packed with vampires, it was 'roided out metrosexuals. It was a sea of Armani Exchange trucker hats and t-shirts with a hint of D&G here and there, overpriced ripped jeans, lame running shoes, and really bad tribal tattoos. The average shirt was about 2 sizes too small, the average guy had about a pound of hair goo in his hair, and I would imagine most of the dudes in there were carrying some kind of mirror on them to get a quick fix between self-admiration sessions. There was no question these guys took longer to get ready than the girls that were in there, who were caked in makeup and were all dressed in slutty trolling outfits. The thing that blew me away though, was that this was EVERY person in this club and there were hundreds of people in there. If you asked me to collect that many people like this to make a movie or something, I would not have thought it possible.
This is something I just didn't think existed anymore – I remember this shit in Seaside Heights in the early 90's, with people crusing their Irocs in wifebeaters and big gold chains, and I kept having flashbacks to the commercials for Growing Up Gotti (which I've never seen but now know who watches it.) It gets better though… We ended up at this place for four hours. I hadn't eaten, so I decided to sneak out to grab a cheesesteak and eat it on the beach. The first food place next door had techno pounding where you ordered, but it was crowded so
I went to the next one. That place had the same shit music going too. It was a great break though to chill out and eat on the beach for a few minutes. When we finally left and stopped into Phil's hotel late that night, the front desk had techno music going and had the lights down. Ummp chuh ummp chuh ummp chuh… It was as if this entire town had been taken over as soon as it got dark out.